Apr 4, 2022
Easter Brunch
We cannot wait to share the joy of Easter with our Rams Head community. Each location is going to host an Egg Hunt for kids under 10 and a tasty breakfast/brunch. We also have Bloody Mary and Mimosa specials for the adults to enjoy.
Rams Head Shore House - April 16th 8AM - NOON
Breakfast with the Easter Bunny! $15 bottomless Bloody Mary Bar & $15 Mimosa Pitchers.
Rams Head Roadhouse, Rams Head Dockside & Rams Head Tavern Annapolis -April 17th 10AM - 2PM w/ the Egg Hunt at 11AM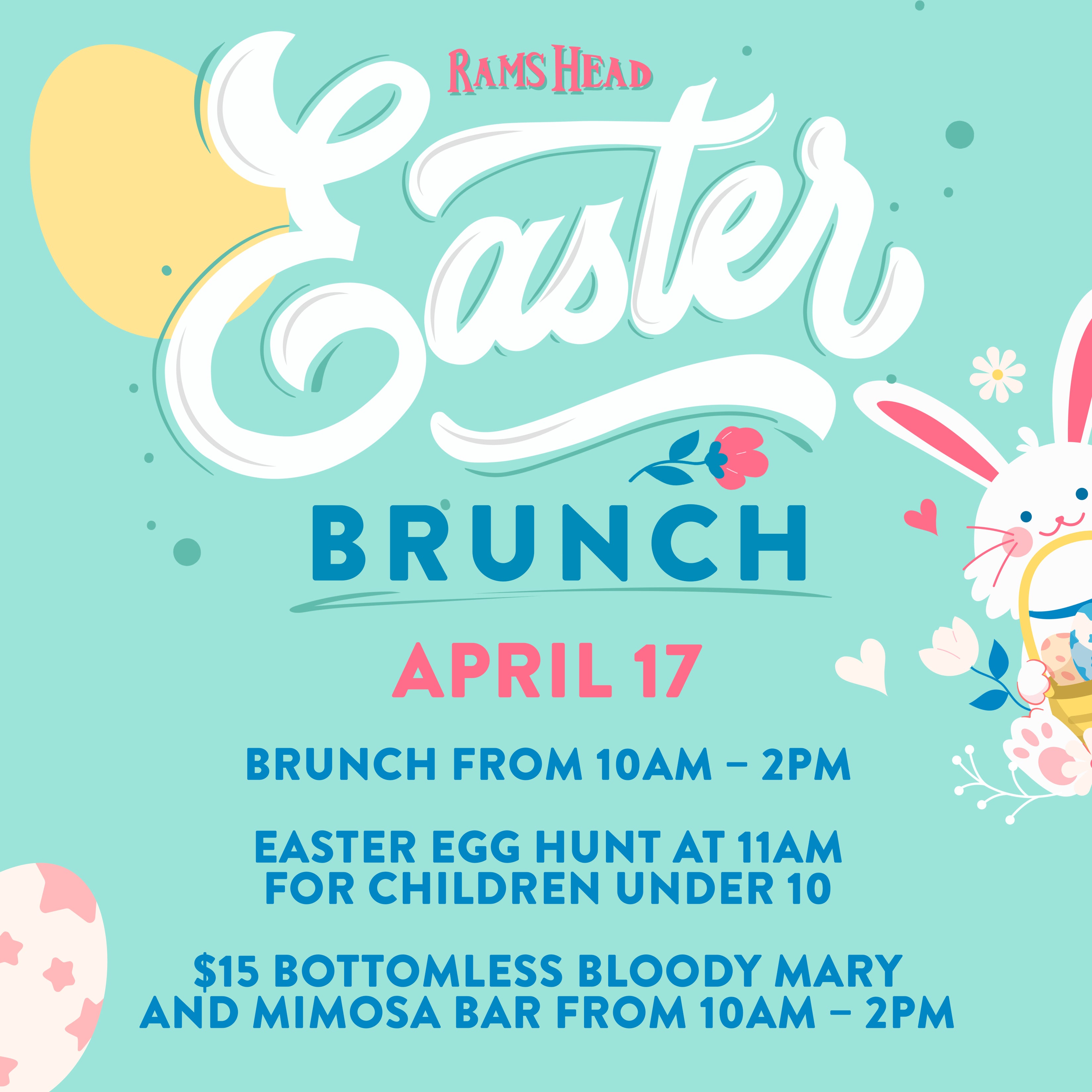 We hope to see you and your family at this fun-filled event!
Happy Easter!