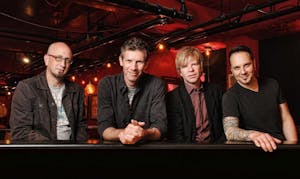 The Clarks
Scott Kurt
Rams Head On Stage
Annapolis
,
MD
The Clarks at Rams Head On Stage in Annapolis
This concert was originally set to take place on April 18, 2020. Tickets purchased for the originally scheduled show will be transferred to this new date and ticket holders will keep their same seats.
Due to government mandates surrounding COVID-19, our box office is currently closed. As soon as we are able to reopen, all ticket holders will be notified directly via email with more details.
Thank you for your patience and please stay safe and healthy!
************************************************************************************************************
All shows are 21+ unless otherwise specified. Any tickets suspected of being purchased for the sole purpose of reselling can be cancelled at the discretion of Rams Head/Eventbrite. All sales are final. Rams Head does not offer refunds. Refunds are only available for cancelled shows.
************************************************************************************************************
The Clarks
Early on, The Clarks were once described as a bunch of out of tune country hicks. The band took irreverent offense to the comments, saying they were never country hicks. Eleven studio albums and a couple of guitar tuners later, The Clarks have struck again with Madly In Love At The End Of The World, a lively ride down a rural lane, laced with love, mourning, and questions about where it all goes from here.
The band recorded the eleven song album in a converted A-frame church, which helped highlight a series of warm, rock and Alt-Country tunes. The four original members, Scott Blasey (vocals, acoustic guitar), Rob James (6 and 12-string electric guitars, vocals), Greg Joseph (bass, vocals) and David Minarik (drums, vocals) are joined by fellow touring mates Gary Jacob, Skip Sanders and Noah Minarik, tossing out some spanking pedal steel, Hammond organ and tasty guitar. "We've never had more fun composing and recording songs," says bass player Greg Joseph. "With our storied recording history, it's really heartening to know that music can still captivate the band as much as it has on this album."
With a highlight reel that includes the Late Show with David Letterman, The Simpsons, and others, The Clarks are enjoying their stage time together now more than ever. "It's one big extended family," says guitarist Rob James. "Dave's son Noah plays on this album, and with us live, so saying that isn't just a metaphor, it's fact!" Singing and playing the songs of Madly In Love At The End Of The World has rekindled a fire in The Clarks' sometimes broken, sometimes mended hearts.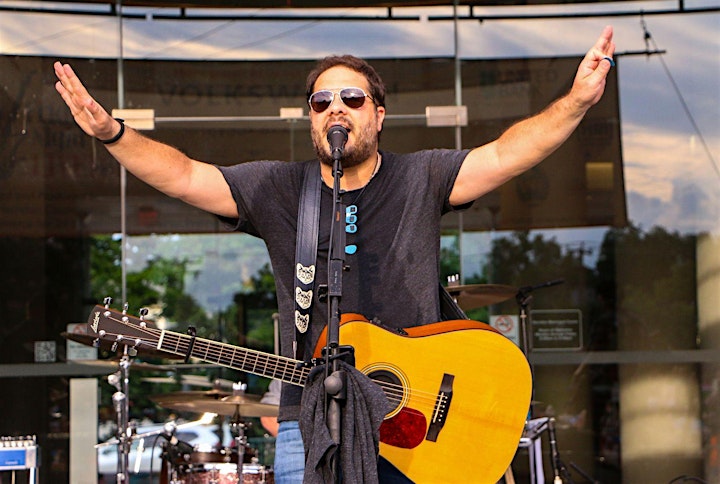 Scott Kurt

Southern by way of the Rust Belt, Scott Kurt's unique brand of country music blends the old school outlaw grit with elements of guitar-driven rock. Influenced by artists like Eric Church, Jon Pardi, Luke Combs, and Tom Petty, Kurt strives for authenticity over perfection, vocally and melodically. The skillful storytelling behind his lyrics powered Kurt's single "American Man" to the iTunes Country Top 40.

His hard work and talent have earned Scott opening slots for some of country's biggest and brightest stars, including Cole Swindell, Montgomery Gentry, Jimmie Allen, Eli Young Band, Kip Moore, Easton Corbin, and many more.

Venue Information:
Rams Head On Stage
33 West Street

Annapolis, MD, 21401