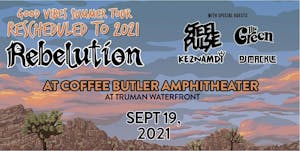 Rebelution w/ Steel Pulse, The Green, & Keznamdi at Key West Amphitheater
Rebelution, Steel Pulse, The Green, Keznamdi, DJ Mackle
Key West Amphitheater at Truman Waterfront
Key West
,
FL
$52.00 - $117.00
maintenance
Rebelution w/ Steel Pulse, The Green, Keznamdi & DJ Mackle at Coffee Butler Amphitheater at Truman Waterfront!
This show was originally set to take place on June 14th, 2020. All ticket holders have been notified. For questions, please email keywest@ramsheadgroup.com.
Any tickets suspected of being purchased for the sole purpose of reselling can be cancelled at the discretion of Rams Head/Eventbrite. All sales are final. Rams Head does not offer refunds. Refunds are only available for cancelled shows.
Rebelution
Sixteen years into an effervescent career, California reggae band and touring juggernaut Rebelution remains abundantly creative. Its members (singer/guitarist/lyricist Eric Rachmany, keyboardist Rory Carey, drummer Wesley Finley, and bassist Marley D. Williams) are as focused and committed as they are easygoing and laid-back. Free Rein, their sixth studio album, while still rooted in the Jamaican inspiration that Rebelution's songs and sounds have always paid homage to, takes experimental leaps and new adventures too, welcoming old fans and new audiences alike. Ever expanding, the Rebelution phenomenon continues to spread good vibes on tour, and in the studio.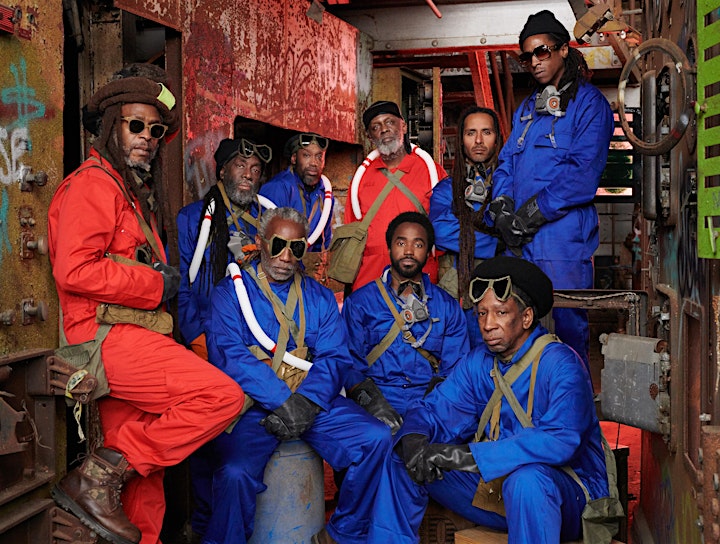 Steel Pulse
Bearing witness to the accelerating negativity of global affairs, UK reggae legends, Steel Pulse, emerge with musical vengeance to halt the disarray of humanity. The forthcoming album, Mass Manipulation, set for early 2019 release (Rootfire Cooperative / Wiseman Doctrine), reflects four decades of bettering mankind through music. The debut single "Stop You Coming And Come" features ancient melodies paired with catchy lyrics, transporting the mind to a period of time where secrets of an African dynasty are unmasked. As reggae revolutionaries, Steel Pulse is revered by the younger generation of artists and remains a powerhouse on stages around the globe. Through the example of Mass Manipulation, Steel Pulse demonstrates the endless possibilities that come from breaking down the walls of systemic greed, and nurturing the fellowship of mankind.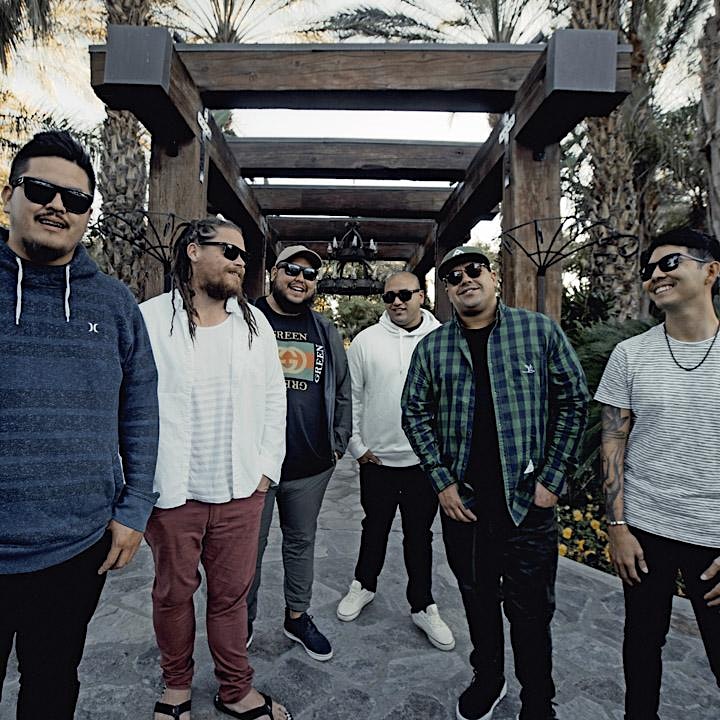 The Green
Since forming on O'ahu, Hawai'i, in 2009, The Green has become one of the most successful and beloved bands in the reggae genre. During their relatively short career, the band has been awarded a Best Reggae Album nod from iTunes (2010, for their self-titled debut), four coveted Na Hoku Hanohano awards in their native Hawai'i (2011 and 2014, including Group of the Year, two different Reggae Albums of the Year and Entertainer of the Year), and two #1 Billboard Reggae chart debuts, along with charting on the Billboard Top 200. Not bad for a band that was formed by six members of Hawai'i's tight-knit music scene to record a few songs and have some fun.
The Green was one of the first Hawaiian reggae bands to tour extensively on the mainland, as well as going further afield to New Zealand, Japan and other locales. Before becoming a headliner on their own, the band supported bands like Bruno Mars, Rebelution, Michael Franti, Iration, SOJA, and Damian Marley, as well as performed at acclaimed festivals including Vans Warped Tour, Wakarusa, Sierra Nevada World Music Festival, and California Roots Festival.
The Green's fourth studio album, Marching Orders, comes out October 20, via longtime label partner Easy Star Records. It continues the group's steady march to the top ranks of their genre and beyond, with early reviews already calling it "innovative" and "imaginative." The Green has a winter headlining tour lined up and recently announced covering much of the U.S., with further touring plans expected to be announced for a busy 2018.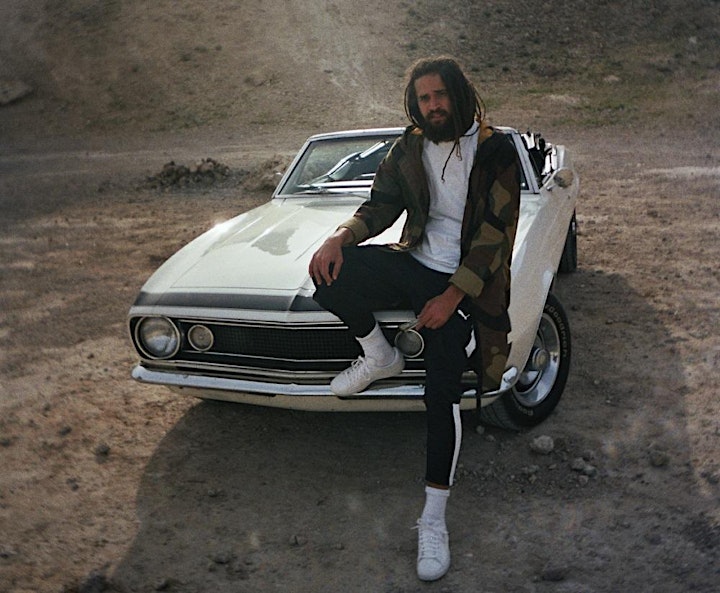 Keznamdi
Our respective legacies live, breathe, and thrive through our lineages. Rather than leave behind material totems and trinkets, we really impart wisdom, history, and memories on the next generation. Keznamdi carefully considers this with every move he makes.
A tight bond at home prepared him to build a formidable legacy both personally and creatively. Born in Kingston, Jamaica, he remained surrounded by music as mom and dad led the iconic reggae outfit Chakula. By five-years-old, he contributed his first track "Mix A Color" to the Save the World children's compilation and turned heads locally. Professional obligations brought the family to Tanzania. At 12-years-old, his eyes quickly opened to the importance of a global upbringing.
"My parents showed me the world. I've seen many different cultures and experienced different languages, foods, religions, and people. It made me grow."
Relocating to Ethiopia four years later, he continued to soak up African culture before finally settling in California for college at St. Mary's on a soccer scholarship. Following a career-ending injury, music became the central focus. 
2013 saw him make his debut with the independent Bridging the Gap EP, scoring #1 on iTunes Top Reggae Albums Chart and the Billboard Reggae Albums Chart. He quietly built a fan base with consistent performances around Jamaica, maintaining a prolific output in the process. He joined forces with one of Jamaica's most famous producers for the song "Grade," which continued to stoke excitement.
During 2015, he made waves around the world by joining forces with ZHU and A-Trak on the hypnotic crossover hit "As Crazy As It Is," which cracked 10 million Spotify streams. Co-written with Poo Bear [Justin Bieber, Sam Smith], the single "Champion" saw him deliver another reggae #1. The artist's "Stoner's Remix" series soared to peak popularity as "Herbs"—his take on Rihanna's "Work" [feat. Drake]—received looks from Pitchfork and The Fader. In the aftermath, he toured throughout the Northern United States. In 2017, he dropped the Skyline Levels, Vol. 1 EP and headlined his own sold out tour, packing venues everywhere. Calling the project Skyline Levels proved important as that's how he defines his music.
He notably shot the video for "Father Protect Me" in South Central Los Angeles, telling a powerful story. Next up, the project's triumphant single "Victory" [feat. Chronixx] scored over 1.2 million YouTube views and half-a-million streams. On its heels, "So Right" amplified the impact among fans as he embarked on tour with his full band.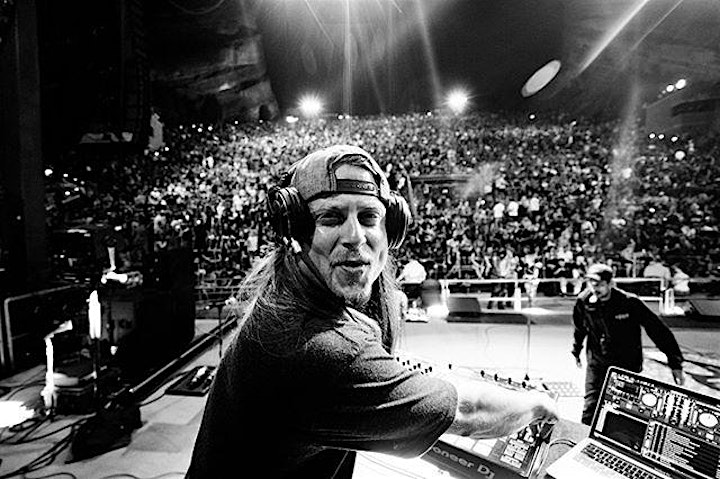 DJ Mackle is a versatile disc jockey and music producer with a passion for delivering music and energy to the masses. He is currently the tour DJ for the California reggae band Rebelution and sponsored by the Hill Kid clothing brand. He is also founder of the group Junkspace. Mackle enjoys performing with 2 turntables and a microphone, as well as CD players and midi controllers.His educational experience includes a Business Economics degree from UCSB, computer repair expertise, and various studies at the Berklee College of Music

Venue Information:
Key West Amphitheater at Truman Waterfront
35 Quay Rd.

Key West, FL, 33040