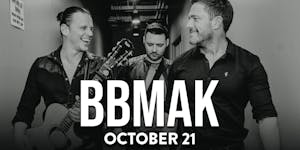 BBMak
MIDLO
Rams Head On Stage
Annapolis
,
MD
BBMak at Rams Head On Stage in Annapolis
Due to state mandate, this show has been postponed.
All shows are 21+ unless otherwise specified. Any tickets suspected of being purchased for the sole purpose of reselling can be cancelled at the discretion of Rams Head/Eventbrite. All sales are final. Rams Head does not offer refunds. Refunds are only available for cancelled shows.
BBMak
Originally formed in 1997, BBMAK (Mark Barry, Christian Burns, and Stephen McNally) have officially reunited after a 15-year hiatus. The multi-platinum selling English pop group has sold more than three million albums and had hit singles worldwide before disbanding in 2003. Best known for their self-penned infectious guitar driven hits "Back Here", "Out of My Heart", and "The Ghost of You and Me", BBMAK was one of the few bands during the pop explosion of the early 2000's to play their own instruments and write their own songs. Billboard recently named "Back Here" the 9th greatest boy band song of all time and the band recently performed on Good Morning America in New York City. BBMAK released their new album "Powerstation" on October 11th and toured throughout in the US and the UK in the spring and fall of 2019.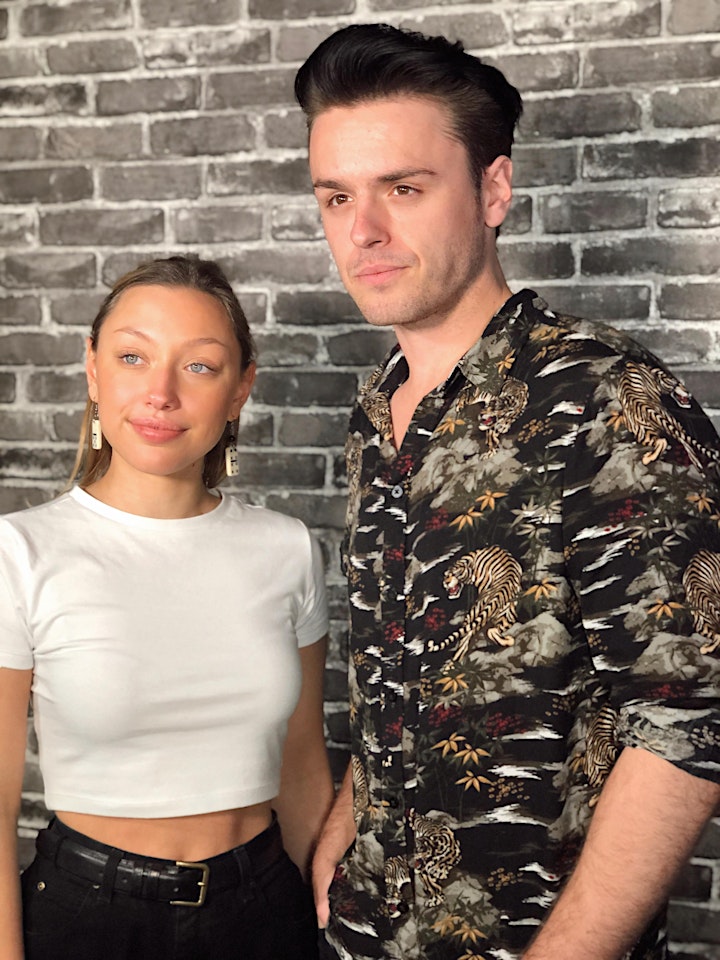 MIDLO

MIDLO originally started out as just one member, Dan Middleditch. At the age of just 18 and living out of his car, Dan was determined to forge a better path for himself. He soon landed a role on Disney Cruise Line, performing and acting in their shows. Then, he landed the role of Elvis Presley on Norwegian Cruise Line. Dan's dream ever since he picked up the guitar at the age of 12 was to entertain on stage. His musical influences have ranged from Joe Cocker to Justin Bieber, however he never truly felt that he "fit in" with any particular style.

Dan turned his tiny cabin on the cruise ship into a home-recording studio, churning out several original demos. One night, while performing in For The Record: The Brat Pack on Norwegian, music manager Jonathan Wax happened to be vacationing with his wife when he discovered Dan's powerful vocals and technical prowess on the guitar. Wax knew that this could be an artist who could breathe new life into the pop scene, weaving classic guitar lines with catchy modern hooks and vocal acrobatics.

After returning to land, Dan went to Los Angeles to meet with Jonathan's brother, singer-songwriter Mikey Wax, and producer Jacob Lee. Together, the three of them co-wrote and recorded an EP. The result was exactly what they had hoped for; a modern meets classic vibe. Catchy and infectious pop melodies with soaring, old-soul vocals.

That's when Renata Baiocco entered the picture. The first single off MIDLO's upcoming EP, "Emotional," features a duet with Renata that was released on August 16th, 2019. The song instantly reacted being placed on Spotify's New Music Friday playlist, and then on fifteen other Spotify curated playlists including "Pop Right Now," "Love Pop," "Power Run 145 BPM," and "New Music Friday Denmark". The song has already surpassed 600,000 streams in just a few months.

At that point it was a no brainer; Dan and Renata's chemistry was too undeniable for the relationship to be a one-off. Renata officially joined MIDLO in December of 2019.

With their natural ability to put on a show, and now several irresistible songs, MIDLO is on their way to being a pop duo that will perform far beyond just cruise ships.

Venue Information:
Rams Head On Stage
33 West Street
Annapolis, MD, 21401